Whitsunday Jobs launches to promote employment opportunities
Whitsunday Regional Council has launched Whitsunday Jobs, an innovative online employment platform designed to benefit both jobseekers and employers in the region.
The easy-to-use Whitsunday Jobs platform collates and promotes employment opportunities specific to the Whitsunday Region and provides avenues for jobseekers to build a profile.
Mayor Andrew Willcox said Whitsunday Jobs was an exciting new employment tool initiated by Council's Economic Development team.
"The platform allows jobseekers to build resumes, apply online for local jobs, and local businesses can post vacancies direct to the portal and fill roles with local skilled people," he said.
"Whitsunday Jobs collates 95% of available employment opportunities in the region making it one of the key workforce attraction tools on offer," he said.
Early data released by the Australian Bureau of Statistics shows that capital cities had a net loss of 10,500 people to regional areas in the quarter to June 2020, which is the largest net quarterly move to the regions on record.
Mayor Willcox said the Whitsundays is not only the Heart of the Great Barrier Reef, but our vibrant region provides one of the best places to live, work and play.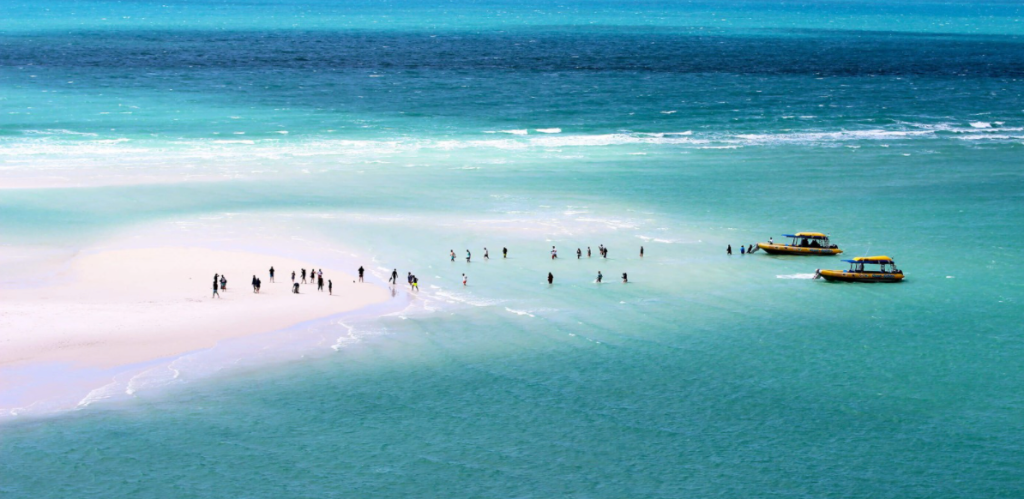 "We need to recognise the substantial amount of people now moving to regional areas, that are looking to compete in the job market and establish themselves as permanent residents in our communities.
"Our Economic Development Team recognised that this would be a fantastic opportunity for our industry to engage with those living in our region and those looking to get out of urban areas."
How does Whitsunday Jobs help businesses find employees?
• Local employers can create profiles and directly advertise their job vacancies at no charge;
• 'Old School' shop window ads can be produced with QR code 'apply here' shortcuts; and
• The platform contains topical notice board information relating to the broader industry.
How does Whitsunday Jobs help jobseekers find the right job?
• Jobseekers can upload their resume and create a virtual employment portfolio to readily apply for vacancies in the region; and
• Local employment providers can work with jobseekers to create profiles and set job search alerts.
The Whitsunday Jobs platform is available for viewing now at www.whitsundayjobs.com.au.