Study Gold Coast launches Gold Coast Students Jobs to connect students and graduates to opportunities
The site is dedicated to local students and employers, connecting the city's students and graduate talent with Gold Coast employers and work opportunities.
The site features easy to use search functionality and filters, ensuring job seekers find the exact roles they're looking for, while employers find the most suitable candidates with the right qualifications.
Whether you're a student seeking an internship, a graduate about to start your career, or a student looking to earn while you learn, this is the site that works for you.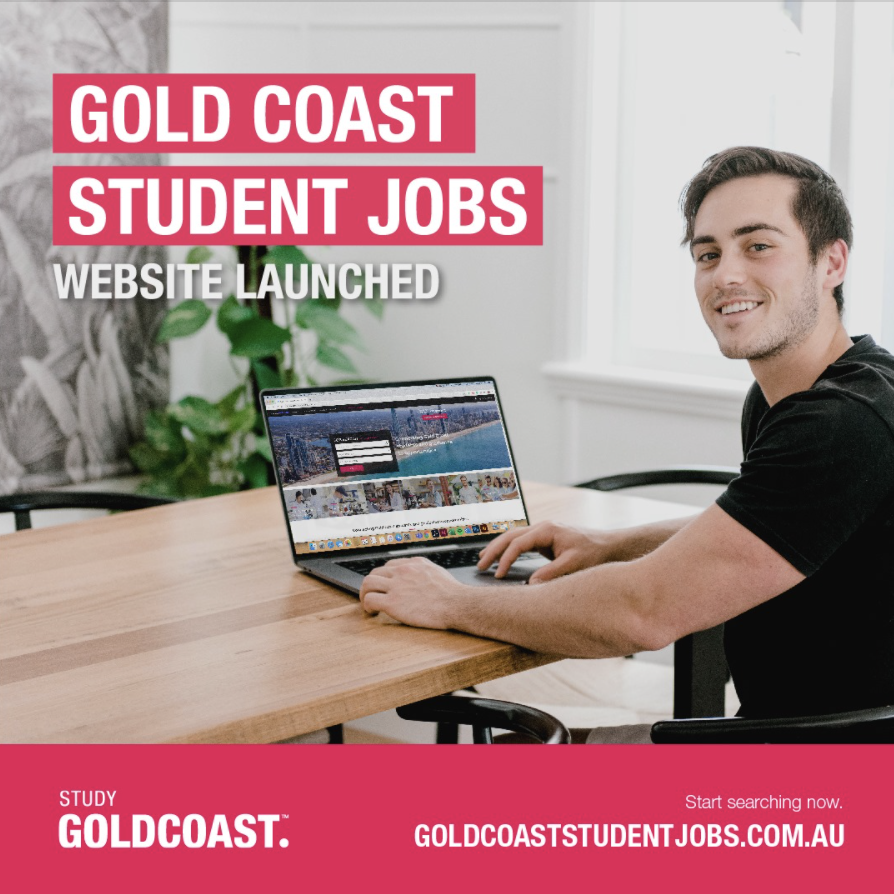 Did you know?
The Gold Coast is Australia's largest non-capital city and the fastest growing city in Australia.
The population exceeds 600,000 and the workforce is made up of more than 325,000 people.
More than 36,000 international students from 110 different countries call the Gold Coast home.
Gold Coast jobs are predominantly in:

health care and social assistance
construction
retail trade
accommodation and food services
education and training
professional, scientific and technical services
manufacturing
There are plenty of other exciting opportunities in fields such as the arts, sport and film production.